fashion finds
I just found some of the hottest stuff at New York & Company for $64! I saved $155 with their buy one get two free sale. Woo hoo!
Vintage wash, distressed jeans (the photo is of the skinny jean version, mine I think are more straight leg)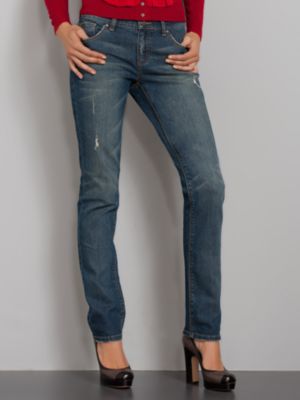 Plus I got all kinds of tanks (two with embellishments, one with a sheer ruffle down the front). Add to that two sweaters (purple, and gray – they fit a lot differently on me than the model, lol, lots more busom!) and a clutch (in brown)!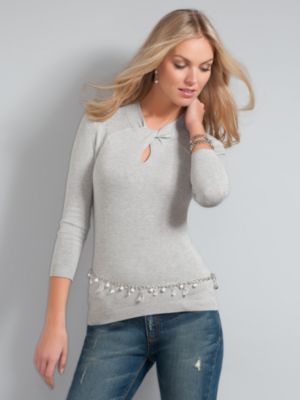 I'm tempted to turn in one of the keyhole sweaters for the one below. We'll see.
Explore posts in the same categories:
Fashion
Tags: Fashion
You can skip to the end and leave a response. Pinging is currently not allowed.